Posts without blog
Posted by Natalia Morpeth on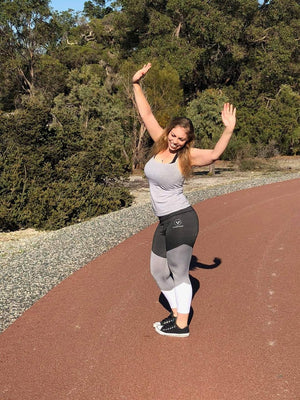 You may have seen our activewear range, followed us on social media or read some of our blogs, but you may still not know what we're really all about. Who are we? Morphing has an active wear brand dedicated to giving you comfort and confidence on your journey to health. We're not just about creating sales and meeting targets. We want to give you a positive customer service experience, give you a platform to share your goals, and we want to follow you and help you along your journey. We have designed our high quality active wear to suit...
Posted by morphingnas on
When we think about dieting and losing weight, we usually think about what we should be eating and don't often consider how we should be eating. Whilst of course the types of food we eat are vital for our health; the way we eat can sometimes be the cause of our excess intake. Practicing mindful eating is a great way to enjoy our food, reduce binge eating and recognize when we're full. Mindful eating is a meditation-based technique, similar to mindfulness, that encourages you to divert your full attention towards what you're eating. We all know how easy it is...
Posted by morphingnas on
Squeezing in time to exercise during our busy day can seem like a daunting task. Juggling work, kids, and chores can often overwhelm us and give us a great excuse not to head to the gym. This can sometimes make us feel guilty or lazy. But rather than using these reasons as a justification not to workout, why not consider them as a way of implementing exercise into your schedule. It's as easy as reframing the way you think about movement. Rather than dreading an hour at the gym, consider other ways of adding in movement throughout your day. 1....